MI Skills Learning Session
Course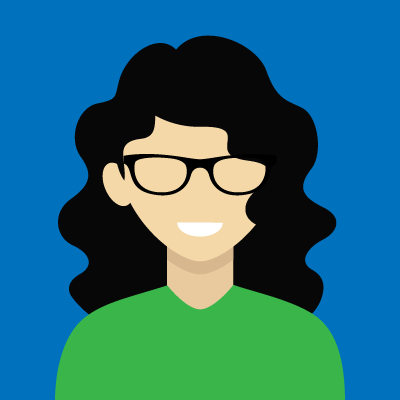 Mar Padilla
Enroll now to develop and practice Motivational Interviewing (MI) skills. This learning session can take up to 5 hours to complete all components.
Instead of registering directly for the courses, you will be put on a wait list.  Please have patience as we review the wait list during business hours. You will be notified when your enrollment is accepted.
---
Course Completion
This course is replacing a face-to-face training. We expect learners to complete all parts of the course, including prerequisites, pre-work, and post-work.
The instructor-led portion of the course on Zoom is highly interactive, and learners must participate to complete it.
Participants who arrive to the Zoom session without a microphone will be not be able to participate in the training and will be deactivated from the course. Please reach out ahead of time to make arrangements if you have never used your microphone on Zoom. No exceptions will be made on the day of the Zoom session.
Learners who do not start pre-work within one week of registration may be removed from the course to allow room for others.
Learners who do not complete all sections will not receive credit.
People on the waitlist may be allowed in to the course in the week before the live portion of the course.
Session Dates:
November 3, 2021. Pre-work opens on October 7 and post-work closes on November 10 
December 1, 2021. Pre-work opens on November 3 and post-work closes on December 8
All sessions run from 1:00 PM to 3:00 PM, Central Time
Objectives
By the end of this training, participants will have an opportunity to:
Code exemplar MI sessions for effective use of OARS
Practice 'Defusing Discord' (formerly 'Rolling with Resistance')
Practice OARS techniques in role plays, based on current skill (novice vs advanced)
Practice crafting complex reflections for hypothetical client statements
What you will need:
Internet connection
Audio and video capability
The live portion of this training will be conducted over Zoom. Participants will view the computer screen and use their webcams and microphones to interact.
Continuing Education
Social Work
Upon request, learners may receive 4 hours of social work continuing education.
Cardea Services has been an approved provider of continuing education credits by: The Texas State Board of Social Worker Examiners, provider #1682
CHW
Upon request, learners may receive 4 hours of DSHS certified CHW CEUs. This includes 1 hour Knowledge Base, 1 hour Capacity Building Skills, 2 hours Interpersonal Skills.
Here is the course outline:
Complete the e-learning prerequisite course.
Complete the Pre-Work in order to gain access to the live content.
1:00-3:00pm Central Time Training Via Zoom
The last section of the training
Completion
The following certificates are awarded when the course is completed:
| | |
| --- | --- |
| | Certificate of Completion |
| | Social Work (SW) TX |