Caring for Gender Diverse Youth
Course
This online course is composed of two parts focused on preparing primary care providers to care for gender diverse youth.
About this Independent Study
This activity was originally released on October 21, 2021 and is available for continuing education credit until October 20, 2023. Once registered, you must complete the course within 150 days, or you will be deactivated. To be reactivated, contact us.
This learning activity was created by providers from the Seattle Children's Gender Clinic to increase knowledge and comfort with gender-affirming care. There are two separate courses. The first is an introduction to gender-affirming care, and the second focuses on medical aspects of care.
Research
We are conducting a research study to evaluate the efficacy of this learning module. To take part in the study, you will complete 3 evaluation surveys: a pre-test before starting the module, a post-test immediately after completing the module, and a follow-up survey that will be emailed to you 3 months after completing the module. The surveys will ask you questions about your knowledge, attitudes, and behaviors related to gender affirming care, as well as some demographic questions. We do not expect these questions to cause any harm or be sensitive in nature and you may skip any questions that you do not want to answer. These surveys will also complete the requirement for obtaining continuing medical education credits, which will be awarded after the post-test survey. If you choose not to participate in the research study but would like to obtain continuing medical education credit, you will only be asked to complete a post-test survey. We anticipate it will take approximately 5 minutes to complete each survey.
Participation in the surveys is completely voluntary and your participation will not affect your access to the learning modules. Your survey answers will not identifiable and will not be stored for research other than the evaluation of this module. You will have to provide an email in order to receive the follow-up survey, however, this will be not be stored by, or accessible to researchers. There are no direct benefits to you if you take part in the study, but your participation could help future education on gender-affirming care.
The principal researcher for this study is Dr. Juanita Hodax at Seattle Children's, Division of Endocrinology. If you have any questions or concerns or would like more information, please contact:
Juanita Hodax, MD
Email: Juanita.hodax@seattlechildrens.org
Phone: 206-987-5037
If you understand the above information, and consent to participate in the study, select the red Enroll button, at the top right of the screen.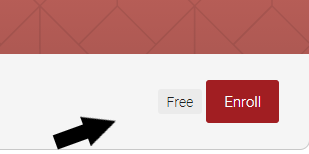 If you do not wish to participate in the research, select the button below to access the learning module without agreeing to participate in the study.
I do not agree to participate in research
Introduction
This online activity is composed of two courses focused on preparing primary care providers to care for gender diverse youth. Participants will learn how to create an affirming clinical environment, manage medical aspects of gender affirmation, and to refer to a specialist or multidisciplinary clinic when necessary. By preparing primary care providers to treat gender diverse patients, transgender and gender non-binary youth will be able to receive the majority of their care in their medical home without unnecessary travel to specialty clinics.
Creating a Welcoming Environment
Gender Affirming Medical Care
Learning Objectives
Part One – Creating a Welcoming Environment

Understand key terminology and concepts important in the care of the gender diverse youth
Discuss the health disparities and protective factors associated with gender diverse youth
Describe at least three strategies for creating an affirming clinical environment for gender diverse patients

Part Two – Gender Affirming Medical Care

Review medical options for care in pubertal and post-pubertal gender diverse youth
Compare options for dosing regimens for estrogen and testosterone
Recognize options for surgical care
Who Should Register
MD/DOs, ARNPs, PAs, MAs, social workers, health professional students, administrative staff and other staff of medical clinics that serve youth.
Acknowledgements
This training is made possible with funding through Seattle Children's Hospital.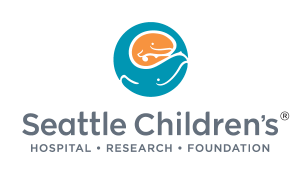 Here is the course outline:
Before You Start the Course
Course One: Creating a Welcoming Environment
Course Two: Gender Affirming Medical Care
This course goes into detail about treatment and prescribing practices. It is not required for all learners.