Opioid Prescribing in Dental Clinics: A Holistic Approach to Treating Patients
Course
This series consists of four modules that can be taken in any order. Each module includes a written transcript of the audio/narration that is approximately 45-60 minutes in length.
---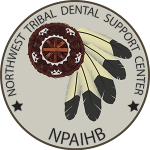 ---
Who Should Participate
This series is designed for staff and administrators who provide dental care to American Indian and Alaska Native patients. This includes dentists, dental/oral hygienists, dental therapists, dental assistants, and front desk staff.
Overall Objectives of the Series 
By the end of the series, participants should be able to: 
Identify up-to-date guidance on the recommended durations and dosages for prescription opioids in dental settings.
Describe the role Prescription Drug Monitoring Programs (PDMPs) play in preventing opioid misuse.
Discuss how trauma impacts the health of American Indian and Alaska Native people and how it may manifest during a dental visit.
Describe screening strategies to identify patients with substance use disorders.
Resources
All of the resources referenced in this series will be available to download after you register for the course by clicking on the Resources tab located on the left side of the screen. These resources are also available to download from within each module. In addition, you can access the oral health reports from this link: www.ihs.gov/doh
Registration & Fees
This course is FREE OF CHARGE. A brief registration process is required, and upon completion of an online evaluation, participants may request a certificate of participation at no charge.
Continuing Dental Education (CDE)
This course has been approved by the IHS Division of Oral Health, an accredited sponsor of continuing education under the American Dental Association's Continuing Education Recognition Program or CERP. Participants who complete each module will receive 1 hour of CDE credit under AGD subject code 157.
---
The beautiful music used throughout these modules is from Jan Michael Looking Wolf. He is an enrolled Kalapuya member of the Confederated Tribes of Grand Ronde.
---
Here is the course outline:
1. Opioids and Pain: An Overview
Learn several useful strategies that you can use to prevent opioid misuse.
2. Pain Management in Dental Settings
Receive the latest recommendations on medications used to treat acute pain and treatment options for patients with substance use disorders.
3. Trauma Responsive Care for Oral Health Providers
Learn about the sources and effects of trauma, including how it may manifest during a dental visit and how to respond. ​
4. Effective Patient Communication
Access strategies and tools to help you screen, identify, and discuss treatment options with patients who may have a substance use disorder.
Completion
The following certificates are awarded when the course is completed:
| | |
| --- | --- |
| | Certificate of Completion |